Deviki Jennifer Henderson
Deviki is a student of yoga with an established sadhana practice that has evolved over her 10 years of devotion to her teachers, lineage and community. Her practice is rooted in traditional studies, following the guidance of Patanjali's Yoga Sutras encompassing all eight limbs of practice.Her journeys have taken her throughout India and especially to the Himalayas where she
continues to retreat and study with her beloved teachers to deepen her knowledge and understanding of what it means to be a human being and experience Divinity.Her work is guiding others to find their space of freedom. As a certified Therapeutic Riding Instructor she utilizes a combination of yoga and riding therapies to individuals with physical, cognitive and emotional limitations and as a Meditation Facilitator she offers guidance to families at Ronald McDonald House who seek comfort and peace during difficult times.
Gwynneth Powell Sobejko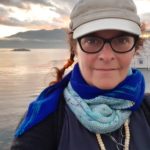 My Background After taking the minimum of three years to complete my Iyengar teacher training in Victoria, under the guidance of Shirley Daventry French and Lauren Cox, I then passed certification in 2003. In 2004 I attended the Iyengar Yoga Institute in Pune, India for nine weeks and studied six days a week with Geeta Iyengar and Prashant Iyengar as well as others in the Iyengar circle, including a young Abhijata, Iyengar's granddaughter. During the 30 hours a week I spent in the practice hall I was often graced to witness the practice and teaching of Mr.B.K.S. Iyengar himself. 
I am inspired by the accessibility of the Iyengar Yoga practice, no matter what stage of life or condition the body or mind, if one sticks with it, changes will come.
Atta (Ananda)
Atta's yoga journey started over 20 years ago as part of a preparation course for a meditation retreat and he's been a student of yoga since. His passion for leadership development and the better understanding of the human potential led him on a self-developmental journey that resulted in studying coaching through the Integral Coaching Canada® where he received his Master Coaching Certificate. With a deep desire to serve the community he lives in, and with the support of yogis and yoginis within the community, he co-founded Om Prem Yoga Studio in the Spring of 2012.
Atta offers Restorative, Gentle Hatha, Purna and classical Hatha (alignment base) classes. He also offers one-on-one and group coaching to clients across the world. If you need support in expediting your personal/professional development feel free to reach out to him.
Sandra Negrin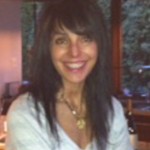 You will not be bored in Sandra's hatha and flow classes. Her extreme passion for inspiring students will challenge you to explore your physical and inner boundaries in a safe, warm and friendly environment. Through clear instruction, Sandra focuses on a solid foundation for each posture, body alignment and core strength. Sandra believes that life is an exploration in balance – strength and ease, energy and relaxation and hard work and play. Sandra invites you to practice yoga and find pleasure in your pursuit of balance.
Janice Bosley
From the first yoga class Janice attended at a YWCA in Winnipeg in 1974, she immediately became aware of how much stress she held in her body and the need to breathe more deeply. The release provided by the breath work along with the asanas was the hook that put her on the yoga journey. When she moved to Vancouver in 1979 she studied regularly with local and international Iyengar yoga teachers while working full-time for IBM. After retiring, she continued to study with Sarah Godfrey and Brad Waites and began teacher training. In 2015 she completed her 500-hour teacher training with Aadil Palkhivala and Savitri at the College of Purna Yoga (Iyengar lineage, alignment-based yoga) in Bellevue, Washington.
Although her initial interest in taking this training was to deepen her own practice, she has been enjoying teaching since 2013 and is finding that the students are wonderful teachers. The result of this journey to date is that her physical strength, flexibility, and mental health are better going into her 70's than they were in her 20's! In her alignment-based teaching, Janice wants to inspire active seniors to have fun with yoga while retaining their strength, flexibility, balance, and posture in order to age gracefully and live independently as long as possible.

Iyengar Yoga
Iyengar yoga is a systematic method of Hatha Yoga named after BKS Iyengar of Pune, India, (Dec. 14, 1918 – Aug. 20, 2014).  The hallmark of the Iyengar approach is the ability to adapt the poses to the needs and challenges of the individual student. This method of yoga works on the principle of "meditation in action". The asanas (poses) bring the body/mind into balance by developing flexibility, strength and alignment as well as breath awareness.  Classes are deeply energizing and promote physical, mental and spiritual well being.