Chocolate Bliss Yoga Workshop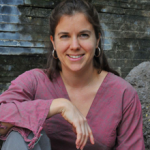 YOU are invited to attend a signature workshop that combines many human favourites: Movement, Chocolate, Healthy foods and More.
Chocolate Bliss Yoga is a workshop for like-mined individuals in the community. It is inspired by a community called Pachamama (www.pachamama.com) in Costa Rica wherein people are exposed to the benefits of superfoods and learn how to incorporate the ancient nutritional knowledge of tribes that assisted in healthy bodily functioning in a natural way.
In partaking in this specially designed workshop that focuses on yoga and and the human experience, you may leave feeling blissful, in a higher state of consciousness, and an elevated sense of your over-all well-being and health.
Chocolate Bliss Yoga, presented by Satyama Lasby of Open to Bliss Productions combines music, dance, YOGA, and certain elements of a tantrika-based practice. Satyama is an Osho Therapist, having lived and worked in the ashram in India in 2009-2010 (www.osho.com).
This is a new workshop for Om Prem Yoga and we hope to be able to provide continued teachings by Satyama in the future. Chocolate Bliss Yoga is open to everyone. It is fun, light and connective. You do not have to be an experienced yogi, you do not have to be in a committed relationship, you do not even have to eat or drink the chocolate if you do not want to…you simply need to enter the space in your totality, with your open mind and heart. This is MUCH MORE than a yoga class.
Cost: $50 early bird  when you register before August 27th and $60 at the door. Register in person at the studio or online.