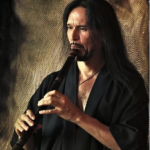 Join us this Saturday March 8 for an evening of Zen Flute and Meditation with world renowned Pepe Danza! Yes! He's at Om Prem this Saturday! 
Our goal is to support you in improving your health quality and fitness level while fostering self-discovery, higher levels of consciousness, personal growth, and the fulfillment of your life's purpose. Offering daily Yoga classes for all levels of experience and ability, as well as Meditation, Purna Yoga Teacher Training, Philosophy, Life & Career Coaching, and series of Well-Being related services & workshops.
We are located in the beautiful Dundarave area of West Vancouver at 2442 Haywood Avenue, West Vancouver, V7V 1Y1 (opposite the Irwin Park Elementary School in Haywood Ave between 24th and 25th Streets).