Important Safety Information Before Planning to Visit Us: Breathe, Smile, and read this from a place of being connected to your Heart energy: 
At this point we are

not

accepting new members to our studio. Please contact us to get on the waitlist. 

Please stay home if you have travelled – or have vistors who travelled – outside the LowerMainland.

Please GO to the following site

https://covid19.thrive.health/

and do a self-assessment before coming to the studio. Current Active Members only. 

Our Classes are limited to ONE class per day and class sizes our Limited to

10 members

, and you need to sign-up online, and, there's no garauntee you get in if the teacher feels you need to go home and take care of yourself. We'll stream most of our classes LIVE on Zoom platform. 

Please stay home if you have cold/fever symptoms, or have a weak immune system.

Check Gov. Canada info on COVID-19 instead of social media. 

Contact us if you have any of the above conditions and need remote support.
Welcome to Om Prem Yoga & Meditation! We love for you to become more alive and shine more fully. Our goal is to support you in improving your health holistically, fostering self-discovery, higher levels of consciousness, personal growth, and the fulfillment of your life's purpose. Offering daily Yoga classes, with a focus on nourishing your mind, body, and heart, for all levels of experience and ability, as well as Meditation, Life & Leadership Coaching, and series of Well-Being related services & workshops.
We are passionate about supporting your personal development and transformation, to find and live your highest potential (aka your best Self) NOW! Your true Being. The physical benefits you receive (and you will receive plenty) in our integrally focused asana classes are one of the many benefits on a holistic yoga class. Whenever you decide to work on transforming your life we'd love to have you in our community. 
We are located in the beautiful Dundarave area of West Vancouver at 2442 Haywood Avenue, West Vancouver (cross the road from the Irwin Park Elementary School in Haywood Ave between 24th and 25th Streets).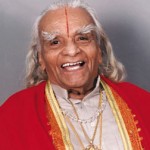 "Yoga allows you to find a new kind of freedom that you may not have known even existed." ~ BKS Iyengar
BKS Iyengar, one of the greatest yogis of our time left the physical world at the age of 95 on Aug 20, 2014. Rest in peace guruji.