"Human beings are members of a whole,
since in their creation they are of one essence.
When the conditions of the time brings a member (limb) to pain,
the other members (limbs) will suffer from discomfort.
You, who are indifferent to the misery of others,
it is not fitting that they should call you a human being."
~ Sa'adi 12th century Persian Poet
Limited-offers: a) In-Person classes on Mondays, Saturdays, and Sundays limited to 6 members (bring your own props/mat, no walk-ins, and no new members without contacting us first). b) Private 1:1 Restorative therapy-focused Yoga w/ Atta, for existing clients only with no fever/cold/flue symptoms. Do a self-assesment check here (https://bc.thrive.health/) before singing up. Contact us. 
Important Information: Please, Breathe, Smile, and read this from a place of being connected to your Heart energy: 
Following Provincial Health Authorities' guidelines, we are moving to a Hybrid Model, offering few limited

In-Person classes

, and, more Online Live-streaming Yoga classes at this time via a secure Zoom Video Conferencing platform. 
Please register through our schedule page and you'll receive an email 30 minutes prior to the start of the Online Live-streaming. Have your Zoom Video conferencing tested, set up your mat and props: bolsters (blankets), chairs, foam-blocks (pillows or blankets), blocks (books, pets, etc), straps (towels, belts), BackMitra (rolled blanket). 

Your Camera ideally is pointing on your mat and shows your entire mat so that you can receive verbal adjustment and alignment cues, similar to being in the studio. 

New Members

are welcome from around the global village for our Online Classes! For In-Person practice please contact us first. And, if you are new to yoga please contact us before registering for any of the classes.
Trusted COVID-19 Info:
List of folks we cannot serve In-Person or Online: 
Welcome to Om Prem Yoga & Meditation! We love for you to become more alive and shine more fully. Our goal is to support you in improving your health holistically, fostering self-discovery, higher levels of consciousness, personal growth, and the fulfillment of your life's purpose. Offering daily Yoga classes, with a focus on nourishing your mind, body, and heart, for all levels of experience and ability, as well as Meditation, Life & Leadership Coaching, and series of Well-Being related services & workshops.
We are passionate about supporting your personal development and transformation, to find and live your highest potential (aka your best Self) NOW! Your true Being. The physical benefits you receive (and you will receive plenty) in our integrally focused asana classes are one of the many benefits on a holistic yoga class. Whenever you decide to work on transforming your life we'd love to have you in our community. 
We are located in the beautiful Dundarave area of West Vancouver at 2442 Haywood Avenue, West Vancouver (cross the road from the Irwin Park Elementary School in Haywood Ave between 24th and 25th Streets).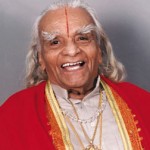 "Yoga allows you to find a new kind of freedom that you may not have known even existed." ~ BKS Iyengar
BKS Iyengar, one of the greatest yogis of our time left the physical world at the age of 95 on Aug 20, 2014. Rest in peace guruji.